IMAN Chairman Ribal Al-Assad congratulates Sadiq Khan on mayoral election victory
Miércoles, 11 Mayo 2016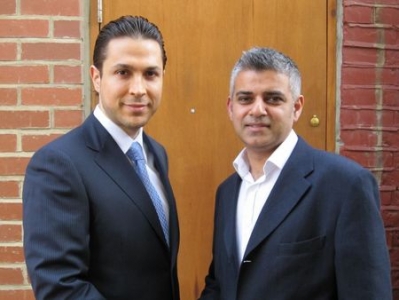 IMAN Chairman Ribal Al-Assad congratulates Sadiq Khan on his recent victory in the London mayoral elections.
"Sadiq's victory in these elections is really a great achievement," Ribal said.
"I met Sadiq in 2010, and I was deeply impressed by his genuine support for democracy and freedom in the Middle East and his strong commitment to promoting inter-faith and intercultural dialogue.
"I welcome his latest remarks condemning Islamic extremism and I am sure that he will do his utmost to tackle this very serious problem over the course of his tenure as London's mayor.
"I offer Sadiq my warmest congratulations and wish him every success in the future."
Más artículos de noticias »