MSNBC: 'Al-Assad's cousin weighs in on Syria war'
Monday, 14 December 2015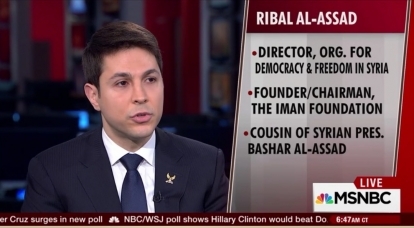 Iman Foundation Chairman Ribal Al-Assad spoke to MSNBC today about the war in Syria.
Ribal said that he was "very pessimistic" about the situation in Syria as international mediators have failed to fully recognise the nature of Syria and have not recognised the aspirations of all of its peoples. The international community, he says, keep making the same mistakes and must change tack if it is to truly achieve peace in Syria.
Watch the full interview here.
More news articles »