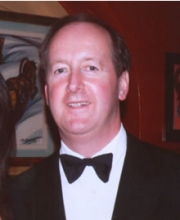 Rt. Hon. Lord Northbrook
Lord Northbrook was educated at Winchester and Bristol University where he obtained a BA in History.
He is one of the 92 Hereditary Peers elected under the House of Lords Act 1999. He first sat in the House of Lords in 1992 and was an Opposition Whip from 1999 to 2000.
He has been involved in Committee work in the House with ad-hoc recent Committees on the Equality Act:the impact on Disabled People, and Financial Exclusion
He has focussed his speeches on Treasury, Constitutional and Rural affairs.
He had an extensive career in Investment Management.
He is Trustee of two charities: the Fortune Forum, as well as the Khetri Trust in India, where he has travelled extensively.
He is a Fellow of the Royal Geographical Society.