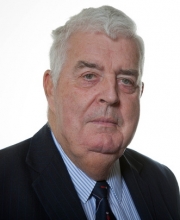 Rt. Hon. Lord Kilclooney of Armagh (United Kingdom)
Lord Kilclooney's political career began as MP for South Tyrone in the Northern Ireland House of Commons between 1965 and 1972 where he served in the Cabinet as Minister for Home Affairs.
He was a Member of the European Parliament for Northern Ireland in from 1979 until 1989 and was elected to the Northern Ireland Assembly in 1982 for North Down. He then became MP for Strangford in 1983, until 2001 and was Deputy Leader of the Ulster Unionist Party between 1995 to 2001. During this time he helped successfully negotiate the Belfast Agreement.
Following the 2001 General Election he was created a life peer as Baron Kilclooney of Armagh.
Lord Kilclooney has extensive knowledge in areas of conflict resolution and has a keen interest in Middle Eastern affairs. He has participated in countless delegations to the MENA region and brings with him a wealth of experience in international relations. Lord Kilclooney is also an Elder in the Presbyterian Church.