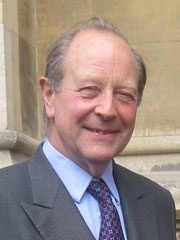 Rt. Hon. Lord Hamilton of Epsom (United Kingdom)
Lord Archibald Hamilton served as the Conservative M.P. for Epsom and Ewell from 1978 to 2001.
He was Parliamentary Private Secretary to the Prime Minister, Margaret Thatcher from 1987 to 1988 and went on to serve as a defence minister in both the Thatcher and Major governments.
Lord Hamilton was elected chairman of the 1922 Conservative backbench committee in 1997 and served until 2001.
He was appointed to the House of Lords in 2005.